35 Years of Experience as a Complete Pet Care Facility



------------------ ALL THE COMFORTS OF HOME ------------------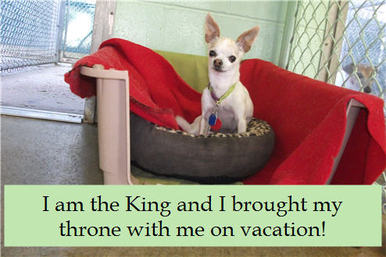 *Favorite beds, blankets or toys you may wish to bring to help our guests more comfortable are welcome. (It's good to have your own stuff!)
*Guests enjoy the treats we give them throughout the day - and we enjoy seeing their eyes light up as we approach their room!
*Multi-guest discounts are also available - 3 or more guests from the same family will receive a 10% discount on the 3rd guest when staying with us for 7 days or more.
*Extended stay discounts of 30 days or more will receive a 10% discount (must be paid in advance and cannot be applied with other discounts.

---
----------- ADDITIONAL AMENITIES -------------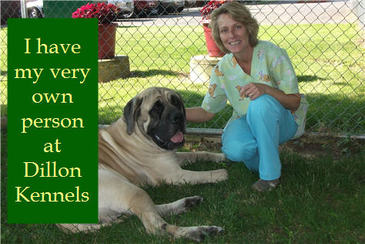 Dog walks: For one-on-one time, guest walks, several times per day, are available weather permitting. There is a small add'l fee for this service.

---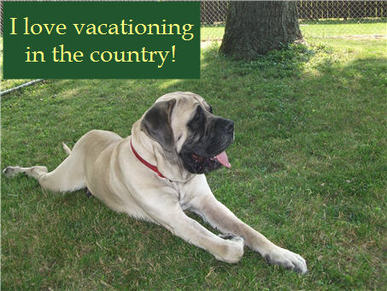 Grass yards: Weather permitting, we offer grass yards to our guests for exercise or just kicking back and enjoying their vacation. We take our guests safety very seriously so we never put our guests outside together unless they belong to the same family. There may be a guest in an adjacent yard with whom they can interact via the fence. There is a small fee for use of the yard.
---
Air conditioned annex: Is your special pet used to air conditioned comfort? We offer an air conditioned annex with a quiet, serene atmosphere for our guests comfort. There is a small fee for this area.

-------- OUR REQUIREMENTS FOR OUR GUESTS SAFETY --------
++ALL guests must be current on their vaccinations. A copy of their shot records MUST be presented upon arrival. Records may be faxed to our office before your scheduled arrival and must have been administered within the past 12 months by a licensed veterinarian.
++ALL canines must have current vaccinations for DHLPP - Bordetella - and Rabies.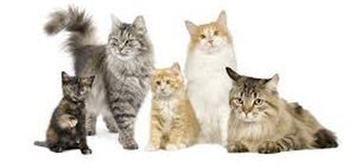 --------- HERE KITTY, KITTY, KITTY ---------

---
Cats are boarded in a separate area from our canine guests. They relax in large individual crates with a ledge for climbing upon or sleeping under. There is also room for a mat or small bed.

++ALL cats must be current on the complete feline series PLUS Leukemia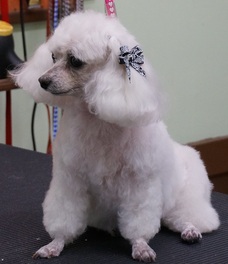 --------------------- GROOMING -------------------------
We offer professional grooming services for all breeds of dog at reasonable rates. Grooming is done by appointment. If you would like your dog groomed at the end of his/her vacation with us, please make an appointment when you call for your reservation.

---

---------------------
LOCATION, LOCATION, LOCATION
-------------------------
4 1/2 miles west of the Upper Valley Mall in Springfield, Ohio on State Route 41 (Troy Road) where the air is fresh and clear and your pet can enjoy a vacation in the country! Click here for a map to find us easily:
http://Dillon Kennel map
We look forward to seeing you at:
Dillon Kennels
937-964-1222
Owned and operated by Cathy Nemeth since 1979